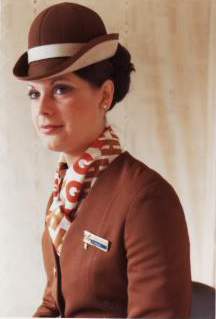 Valerie Rodman
I was with Dan-Air ground staff between 1969-74/75ish . I was Valerie Rodway in those days. Dan-Air. Great days, fondly remembered. I have a couple of Broad Sheets but I wouldn't want to part with them!
BASE: London Gatwick
SPECIALISED IN: Ground Stewardess
REMARKS: Former Miss Gatwick Winner -

Valerie Window, Lagos, Portugal.