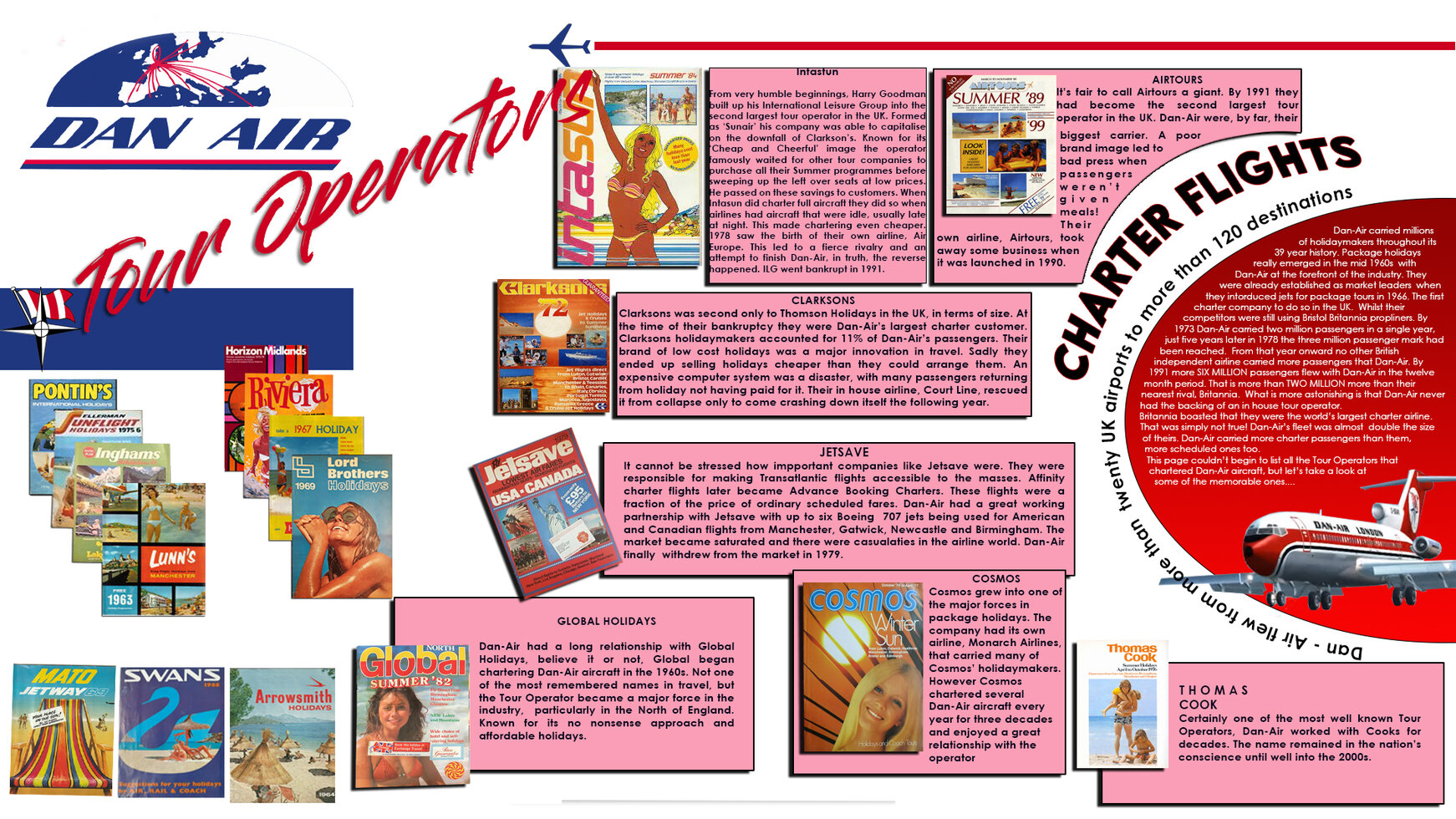 If you thought Dan-Air was just a scheduled airline - you would be wrong. In fact, more passengers flew Dan-Air on charter flights than ever they did on schedules. When the fleet consisted of 56 aircraft often as many as 40 would be allocated to charter flights.
Airlines today are free to fly on scheduled services anywhere they like within the EU - Dan-Air did not have that luxury. The full history of the airline is detailed here. On the TIMELINE
section of this site you can find more about what scheduled services Dan-Air flew year by year. There you will also find a detailed analysis of what each year brought in the way of fleet development and charters.
Tour Operators could charter entire aircraft in the early years to fly to a destination (Not served by the state owned BOAC or BEA) and Tour Operators could offer passengers a holiday for not lower than the standard return flight on a scheduled service to a nearby airport - If you you think it sounds complex - it was! For example Dan-Air could be chartered by a Tour Operator to fly holidaymakers to Benidorm. They couldn't fly to the nearest airport,at that time, Barcelona, because it was served by BEA. So they flew into Perpignan in France. Then they were trasported to Benidorm. This made the choice of holiday destinations in the early days on charter flights quite limited as most smaller islands had only one airport! As the rules relaxed a little
airlines like Dan-Air were able to fly into the same airports as scheduled airlines. Most large tour operators chartered Dan-Air aircraft. Often large companies chartered entire aircraft for the whole Summer and sometimes several Summers in advance. Hundreds of other, smaller Tour Operators preferred to wait until the larger companies had booked their requirements and then take the remaining availability. This page on our site lists some of the operators that Dan-Air had associations with. If you know of any more, let us know.
admin@danairremembered.com
We follow with a list of several Tour Operators with an association with Dan-Air and a brief outline of the work undertaken. It is a far from comprehensive list, but we hope to improve it given time.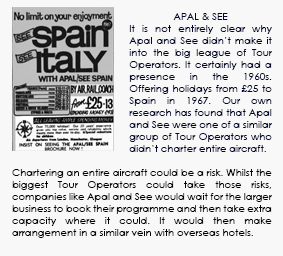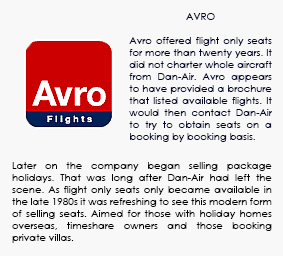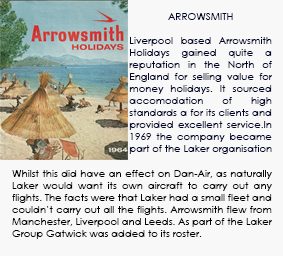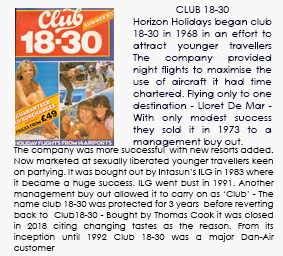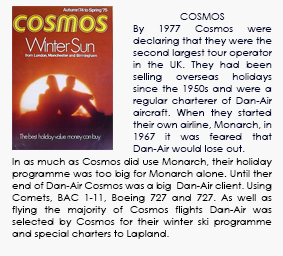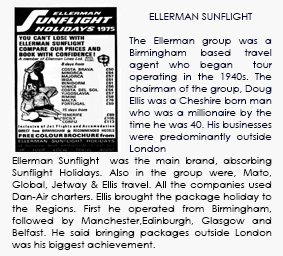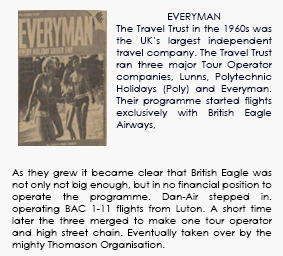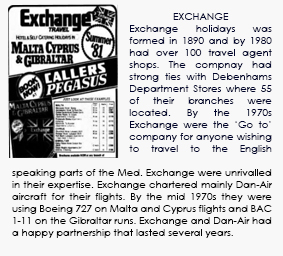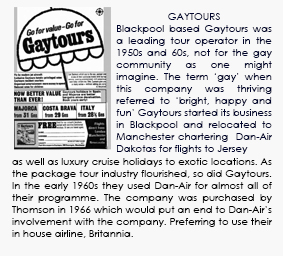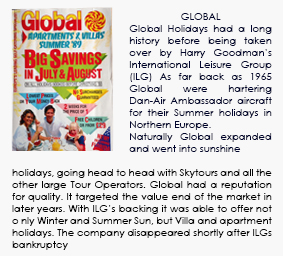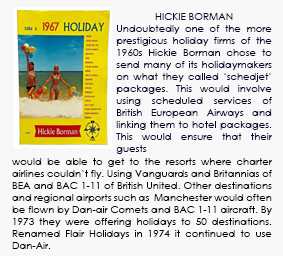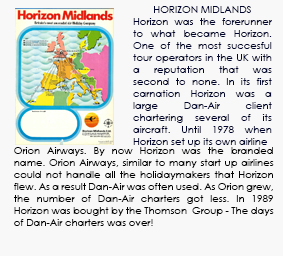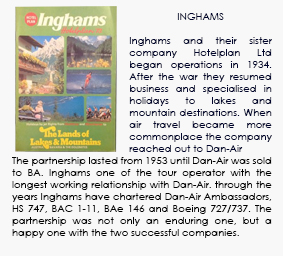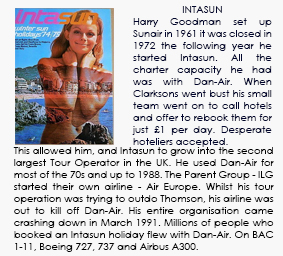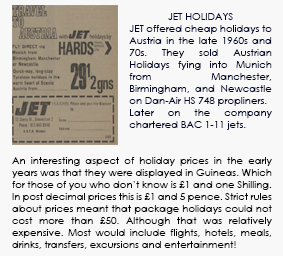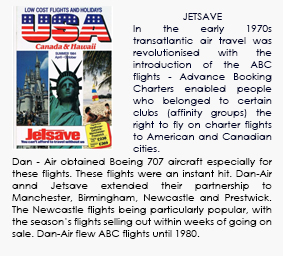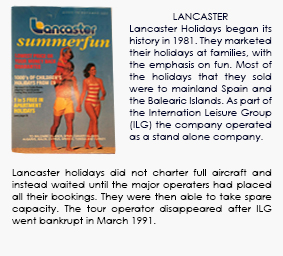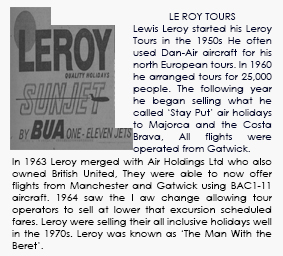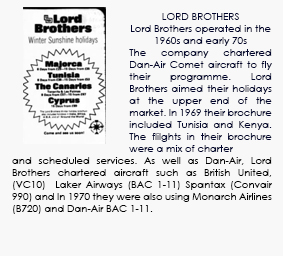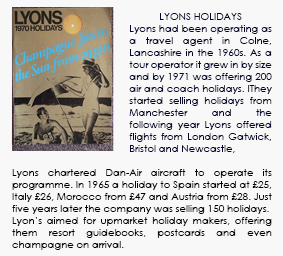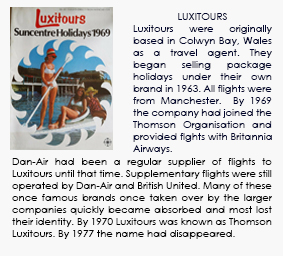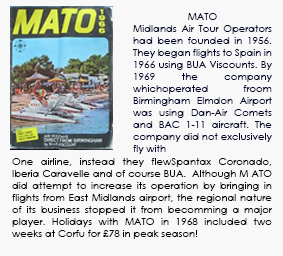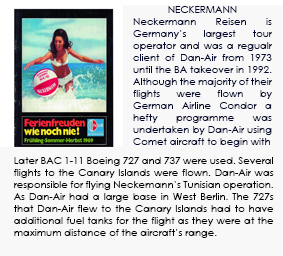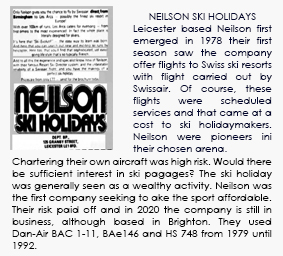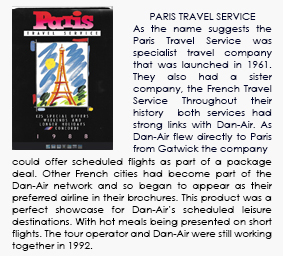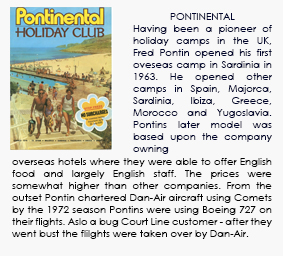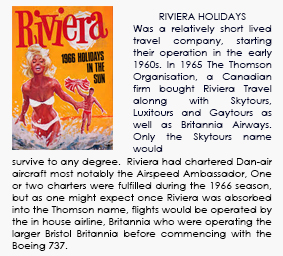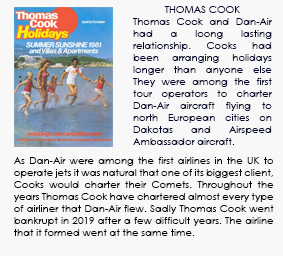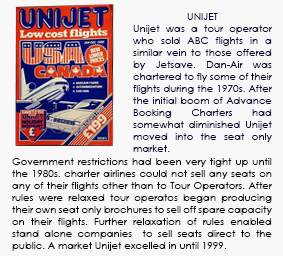 Although the list below doesn't complete the list of companies that chartered Dan-Air aircraft, it covers quite a few. if you know details of any other companies - please let us know by
emailing
us
BALES - BOARDMAN - CATHEDERAL -
CONTINENTAL -
GRECIAN
-
HAYES & JARVIS
OVERLAND - SALOPIAN -
SKYTOURS -
S
UNWING - THOMSON -
TJERBOURG
-
UNIVERSAL
FRAMES - KUONI - PORTLAND - TWENTIES - YUGOTOURS