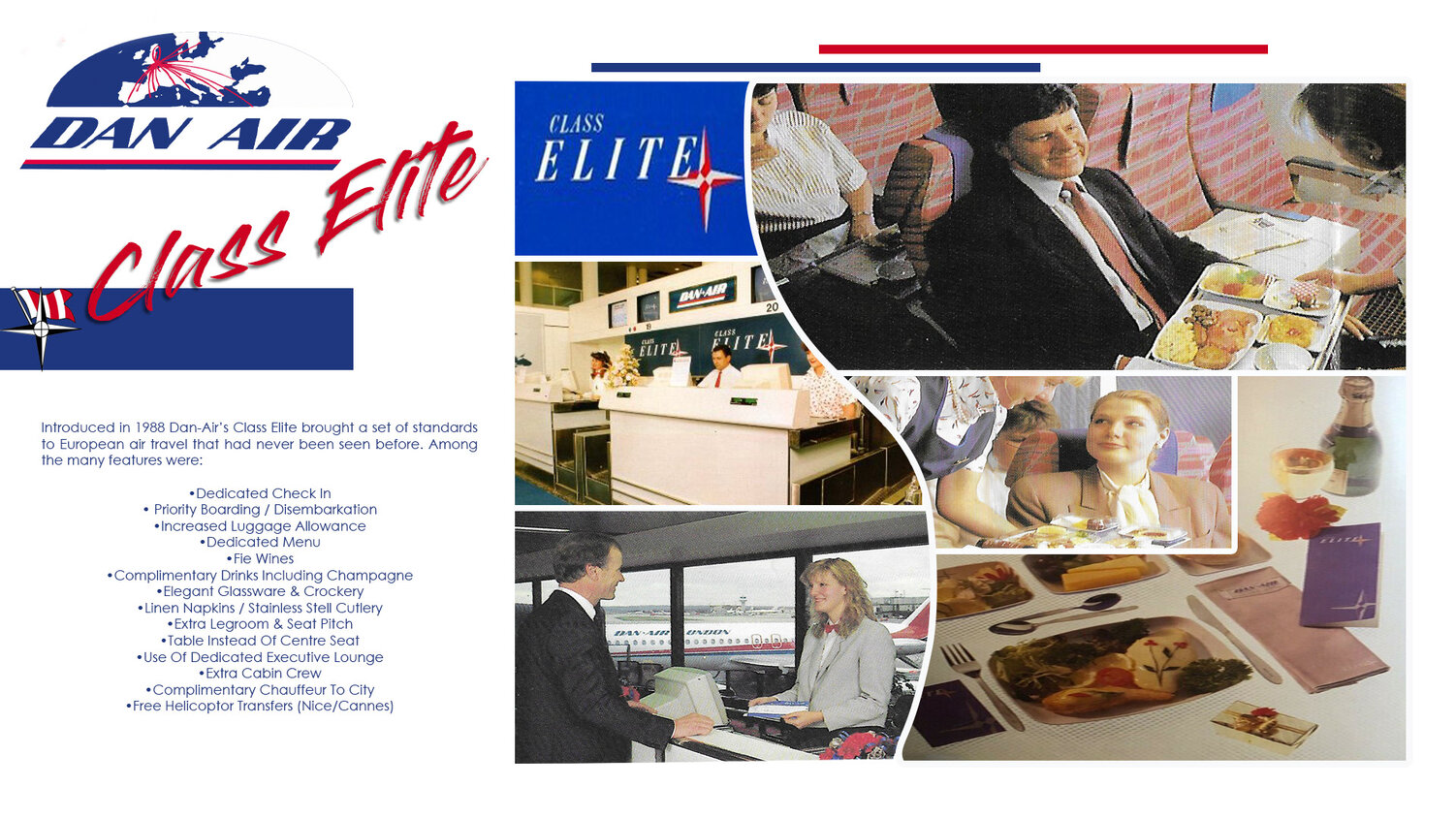 On thise page you will find the Class ELite Brochure and several items of literature to help explain the Class Elite Product.
There are aslo details of some of the fares and savers of the regular Dan-Air Scheduled Service Network.
L-R: The Class Elite Team - Airside Check In at Gatwick for hand luggage only passenders - Dedicated Check In Desks - Free Bar in the Class Elite Lounge.
L-R: Exclusive meals on the aircraft. Class Elite Bar - Centre Seat Never Sold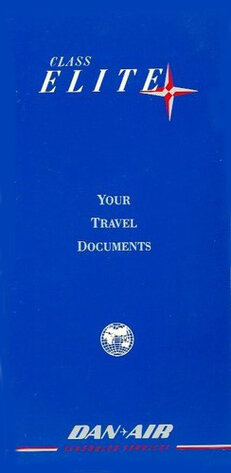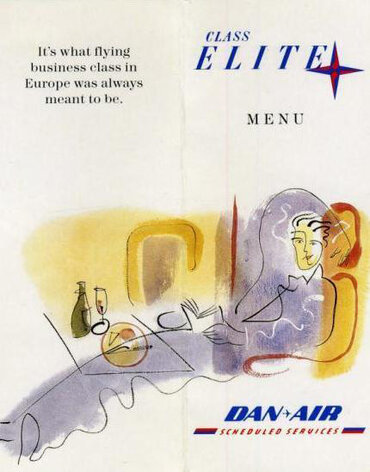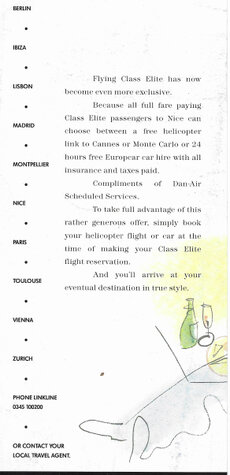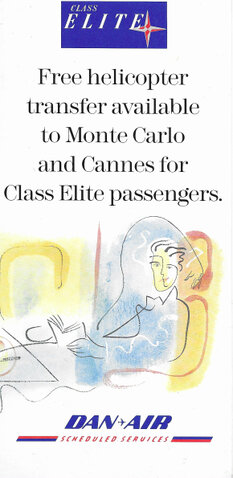 Promotional literature from Class Elite.
Meanwhiile what would you expect from regular Dan-Air scheduled services?